Golf helps retired Sergeant Major teach Marines
"Being a Marine was the best thing I did in my life," says retired Sgt. Maj. Grant Beck.

Having been around Marines his entire adult life, Beck should know. He joined the Marine Corps Reserves in February 1958 when he was still in high school. After graduation, Beck became an active-duty Marine and was stationed at Camp Lejeune.

The first highlight of his career came in 1964. "I re-enlisted in 1964 and got married and bought a new car, all within 15 days of each other, and then I went to the drill field," says Beck. (In March 2008, Beck and his wife Nancy will celebrate 44 years together. They have a son and a daughter who both live in Jacksonville.)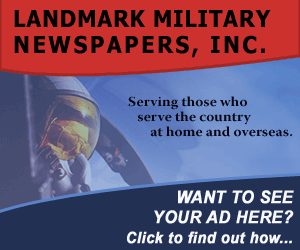 After having earned the rank of sergeant, Beck returned to Parris Island as a drill instructor. "You're starting people on the same road that you had been on for awhile. We had the advantage of knowing what it was like," says Beck of why he enjoyed his DI experience.

Next, Beck was assigned to Vietnam as part of the 1st Military Police Battalion with the primary responsibility for defending the Da Nang Air Force Base and was in country for the Tet Offensive of 1968.

When he returned to the United States, Beck was stationed in Rhode Island at Brown University as the assistant Marine officer instructor for the Reserve Officer Training Corps. Beck served at Brown from 1968 through 1970 when the university was a hot bed of social activism. Beck remembers that he and his colleagues were "subjected to strong ugliness" as military representatives on campus.

"I almost felt like I was on three years of combat duty and only got paid for one," says Beck of his Brown experience.

Toward the end of his time at Brown, Beck's Marine colleague was called away for other duty and, as Beck says, "I had the dubious distinction of being the last Marine ever stationed at Brown." After he left, the Students for a Democratic Society succeeded in removing ROTC units from the campus.

Beck served his second tour in Vietnam after leaving Brown when he was deployed in November 1970 as a military advisor with the 51st Army of the Republic of Vietnam.

"What the first [tour] lacked in action, the second one made up for and then some," said Beck of his assignment, which included approximately 22 days out of each month spent in the field.

After returning from Vietnam, Beck later had another career highlight when he was selected to help build a new course for 1st sergeants and master sergeants at Quantico, Va.

In August 1987, Beck became the sergeant major of Marine Corps Base Camp Lejeune until he retired Oct. 1, 1989, thus ending his career at the same place he had started it.

After retiring from the Corps, Beck went to work part-time at Paradise Point Golf Course aboard Camp Lejeune. Later, he went through the Professional Golf Association apprentice program and then earned the "Class A" PGA card. He has been a golf professional at the course ever since and has had the opportunity to teach service members and their families to golf.

"The opportunity to stay around Marines, work with Marines, teach Marines. I never wanted to get away from that," says Beck of why he enjoys being a teaching professional aboard the base.

Editor's note: In honor of Veterans Day, The Globe is running a series of profiles on the veterans who served their country with pride.